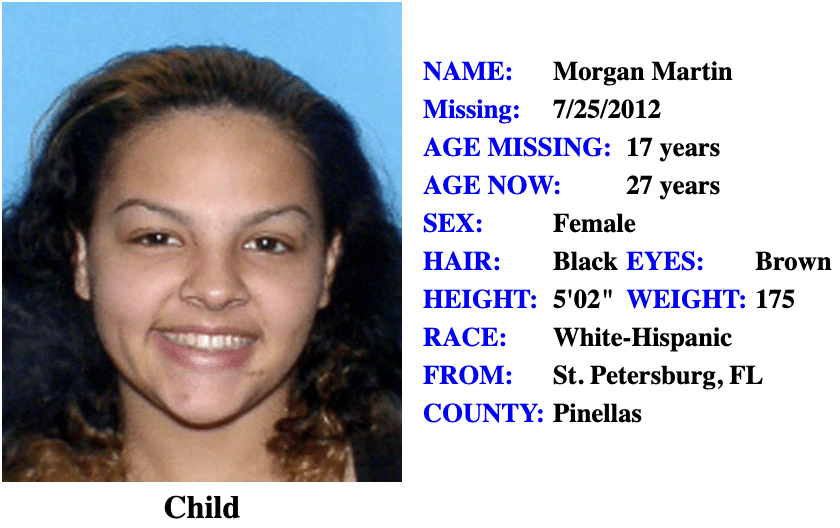 A Florida MISSING CHILD Alert has been issued for Morgan Martin last seen in the 2800 block of 17th Avenue South in St. Petersburg. She was last seen wearing a hot pink hooded jacket with fur around the collar, gray sweatpants, and pink fuzzy slippers. She has a tattoo in Spanish on her right hip, as pictured. She also has a large scar on her right foot and a scar on the left side of her chin under her lip.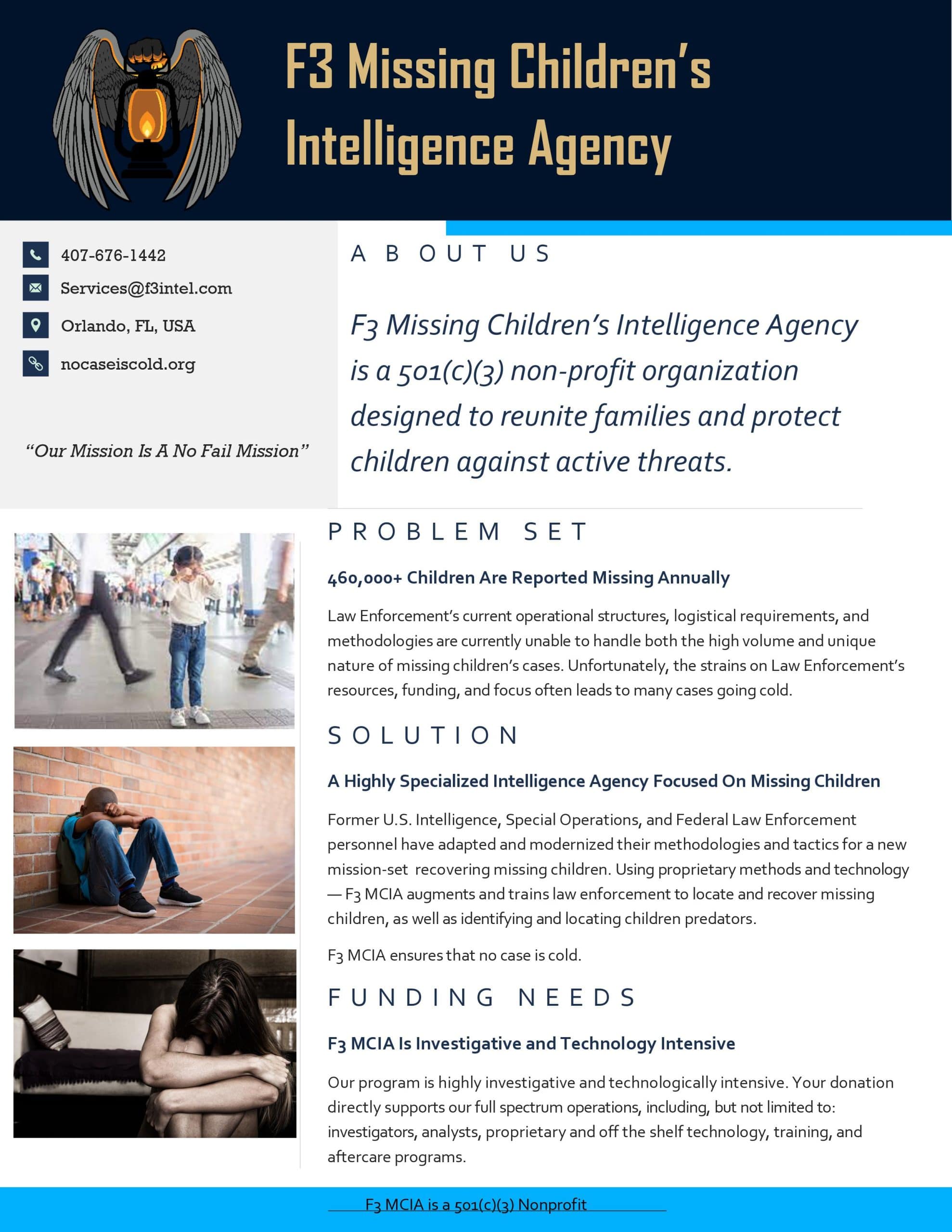 F3 Missing Children's Intelligence Agency is proud to announce our Fall donation campaign starts on October 1st.
Our goal? Bring families their greatest wish… unification.
The important investigative work we do is heavily dependent on supporters such as yourself supporting us with generous donations. We ask that you support our "no fail" mission in reuniting children with their families via a 50 – 100 dollar donation. We hope to fund an additional full time investigator to enhance our integration with Federal Law Enforcement at $55k annually. 
The words "missing child" call to mind tragic and frightening kidnappings reported in the national news. But a child can be missing for many reasons, and the problem of missing children is far more complex than the headlines suggest.
Annually, at least 1 million children are declared missing worldwide. The United States accounts for approximately 460,000 missing children. In addition, 1-in-6 of these children are forced into the sex trade.
 The number of children we bring home is solely limited to the donations we receive.
More Donations = More Families Reunited