The Issue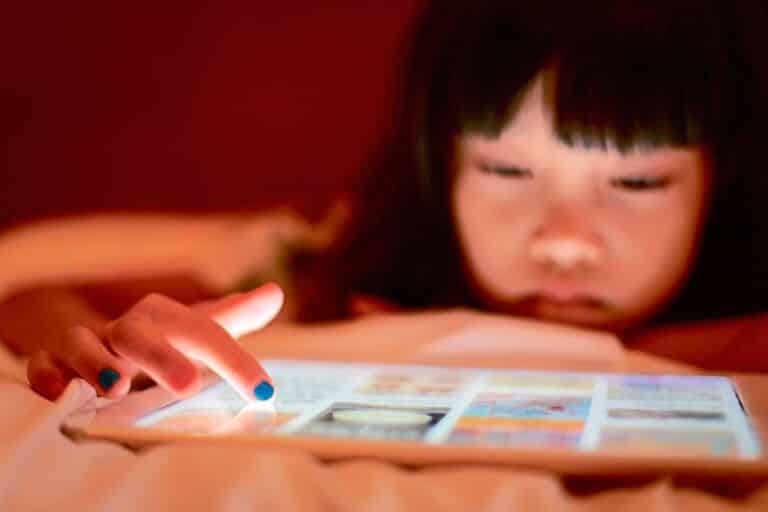 As COVID-19 takes its toll on the world, new dangers are beginning to emerge as we fight this pandemic. Lockdown measures have been put in place across the nation. While these stay-at-home recommendations have helped to lessen the spread of the virus, a new threat has entered our homes. Since the start of the pandemic, there has been a sharp rise in online grooming and exploitation in the US. Millions of children are at risk every day.
Stuck at Home
Schools across the nation have moved to remote learning, forcing student to stay at home. This has created an unprecedented amount of time that children are spending online. More than half of the time spent at home is in front of a computer. Spending more time online can leave juveniles vulnerable to online sexual exploitation and grooming as predators capitalize on the COVID-19 pandemic. Furthermore, studies have found that the lack of face to face contact in a child's life has increased risky online behavior, such as sharing sexual images online. These factors have created a perfect storm for children to fall victim to grooming, exploitation, and kidnapping.
The Necessary Response
For Parents:
Increased online vigilance by parents and guardians is key.
Encourage children to speak on how and with whom they are communicating with online and to set new internet rules.
Parents need to make sure that their children's devices have the latest software updates and antivirus programs installed.
If necessary, install monitoring software on all devices.
Always investigate internet and download history.
For Schools and Social Media Providers:
Social Media networking platforms are requested to enhance online platforms with more safety measures.
Schools are asked to update current safeguarding policies to reflect the new realities for children learning from home and ensure that they have continued access to school-based counselling services.
Site for Reporting Instances of Child Grooming and Exploitation:
https://www.justice.gov/criminal-ceos/report-violations#:~:text=To%20report%20an%20incident%20involving,%2D800%2D843%2D5678.