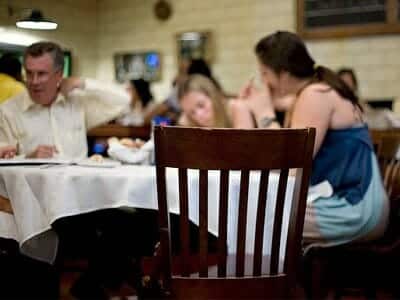 Thanksgiving 2020
Thanksgiving is a great time to reflect on the year and appreciate the ones you love. This year has taught us to appreciate the small things in life and to be thankful for family and friendship. As millions travel across America to be with the ones they love, it is important to keep in mind those who are grieving from a missing child. It is easy to be absentminded of the thought of a missing child separated from his or her family for the holidays, but this harsh reality must be noted.
According to active FBI case files, there are around 25,000 active missing juveniles cases in the United States. That is 25,000 families that will have an empty seat at the Thanksgiving table this year. These broken and grieving families are the reason that F3 MCIA was created. What drives our Agency is the mission to reunite fractured families so that we can make them whole again. The pain each family experiences around this particular time of year is excruciating. F3 MCIA treats every case as if it were their own missing child. We have witnessed the pain firsthand and leave no stone unturned in every case we work.
With Covid-19 cases rising and a second wave of lockdowns possibly on the horizon, it is important to also be aware of the dangers of endangered children quarantined with abusive parents. With schools being mostly virtual, these abused children do not have the physical outlets of a counselor or teacher that they can go to in times of crisis. These combined stressors are forcing children to run away from home in record numbers. This runaway spike is especially dangerous during the holiday season. Many endangered runaways leave with little planning which can be detrimental to their wellbeing. Facing the winter elements while on the run can force runaway children into treacherous conditions and even death. Furthermore, children can be more easily lured by strangers into a warm car or shelter where they will be abused, taken advantage of, or killed.
While it is important to celebrate the good in life during Thanksgiving, always keep in mind those who are currently going through life's greatest difficulty.
Of note, as you do your Christmas shopping this year there is a very easy way you can aid our fight to recover missing children for the Holidays. F3 MCIA is now a part of Amazon's Smiles Program which will donate a % of all sales made by individuals who use the F3 MCIA Amazon Smile's link below every time they make a purchase. This program is now permanent, so as the year goes on please continue to use this link when you make an amazon purchase. The % is donated by Amazon and is no additional cost to the consumer. Thank you for all of your help, and we wish you and your family a Happy Thanksgiving!
Click here to go to the F3 MCIA Amazon Smile Link.